Atticus Herodes Home page.
---
Hello I am working on becoming a shrink. While working on an internet tv show and I may show clips of behind the scenes. and other things I also have a Bittube channel with my occasional rants. Atticus Remembers, Atticus Recommends and Atticus Rants. Since I do reviews and love almost anything retro even the 1920.
I also despise Poltical correctness Though i am a big advocate of bringing Etiquette back . I believe in good manners. Hello everyone, I am Atticus. I miss the old internet the one my generation created. Somehow over the last ten years, we lost our way. we gave up chatrooms and homepages to go to so-called social media sites. And in my opinion, there is nothing social about them. Where everyone's else's fart is more important than everyone else fart. Where the edgiest thing you are allowed to do is take a picture of spicy food and have people make comments on food like they never saw a burger before. Miss the ASCII art and the clubs and groups that used them. I miss chatrooms and all of the like. The good news is I am not the only one I see all these creators bringing back sites they missed or at least emulating them. COmbining them with the things we loved and now miss. with some of the new technologies. I love that. I do not know what happened to us. around 5 years ago we gave up doing our own thing and ran to these networks who won't let you do the things we been doing since the BBS days. We got software engineers running facebook who don't even know where phrases like LOL, AFK.BRB and IRL came from. and you are trusting your data to them. I don't get it. So what am I going to use NEOCITIES for? What I used to use my homepage or profile page for letting people know what I am interested in and hoping lots of other people are interested in them too. I just graduated recently from university with a psychology degree, I make sometimes funny comedy videos or combine contemporary music with old silent films, though I rarely rant politics I mostly rant about finding alternatives to the things that seem most people refuse to leave. I just do not understand that. I mean when companies or organizations used to screw us over we used to go somewhere new. Do we do that anymore, seems rarely. We used to upload the things we liked to our own webpages. We got lazy and got rid of creativity. I fell in love with NEOCITIES as soon as I saw it. It brought back that dopamine hit, not from people liking me or thumbs up to the dopamine hit in their personal pages home pages day was that webpage counter. we would all get excited when you hit that 50 views mark till you realized 35 of the views where you updating the page. Just perusing the pages here is like time traveling.
Sign In, Please...
Let me know whats up!:
Thanks for your input

Atticus on BitTube
Plurk me at Plurk.com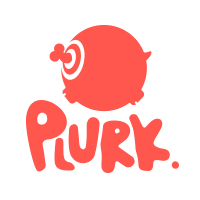 . Aim is Back Buddy me at Atticus
.
---
Friends of Atticus place for your links.

---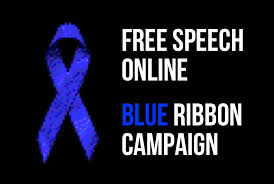 ---